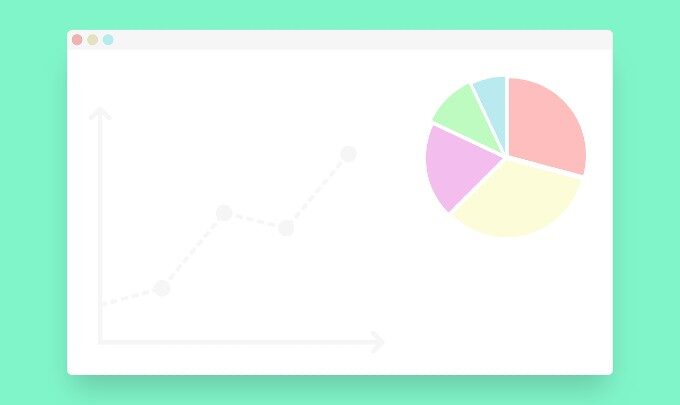 On the surface, search engine optimization (SEO) may seem simple. After all, it's just writing content with certain keywords in it, right?
Not exactly.
While the content creation side of SEO is much more complicated than that, technical SEO can get even murkier.
It's a muddy mix of writing best practices, development, and SEO expertise that all come together to make a site the most optimized that it can be for search engines.
While it can be difficult to grasp, technical SEO is just as important as producing high-quality SEO content on your website. In fact, it's often what ensures that your content is served to users in the first place.
So, what is technical SEO made up of and why is it important? Let's take a look.
Jump to:
What is technical SEO?
In simple terms, technical SEO is how you optimize your website or blog posts for crawling and indexing using web development and code.
It's made up of the behind-the-scenes elements of your content, such as:
Most of this work can't be seen on your published pages, and only some of it can be seen in SERPs. But just because you can't see it doesn't mean that it isn't doing some heavy lifting for you. Technical SEO is essential for any legitimate organic content strategy.
Why is technical SEO important?
Technical SEO takes all the elements mentioned above (like page speed, redirects, and sitemaps) and uses them to make sure that your site is optimized for crawlers so that it can be properly indexed and served to users.
Technical SEO encompasses things like:
These are just a few of the things that technical SEO does for a website, but they're all important. While not every website uses every aspect of technical SEO, it's still essential to use at least some technical SEO.
Otherwise, search engines may not be able to crawl, index, or serve up your landing pages to readers.
However, finding experts to make technical SEO work for your site can be difficult.
READ MORE: Do I need individual meta descriptions for every page?
Who can do technical SEO?
Thankfully, there are people out there who understand technical SEO and know how to optimize it.
Some web developers and programmers have technical SEO knowledge in terms of what needs to be implemented through the code of a page (for example, including meta tags in the HTML).
Agencies that specialize in SEO usually have a number of well-versed experts in their ranks as well. Some agencies offer technical advice only while others offer technical implementation. It just depends on what you're looking for.
Then, there are freelance experts you can hire for a variety of different things. Some will specialize in certain aspects of technical SEO while others will offer a host of services from keyword research to analysis.
All three bring different pros to the table:
Developers who understand the basics of SEO and how to implement it are beneficial in that they know what they're working towards—building a website that ranks well and sticks to best practices. Every site needs a developer to build and maintain it, so having someone who can build a site with SEO in mind is a huge benefit.
Specialized agencies have next-level experts on things like technical SEO and can provide in-depth and up-to-date audits and advice. Agencies work best for businesses with large, multi-level websites who need help to plan and maintain a lot of pages. They can also be helpful when it comes to finding and fixing major technical SEO issues.
Freelance SEO experts can often help to build an entire website, from planning out pages and URLs to writing meta descriptions and landing page content. Some may even be able to help with monitoring and analyzing your website once it's live.
For smaller websites, a good developer and a proven SEO expert are often enough to build a high-quality, top-performing SEO strategy that follows best practices and avoids black hat SEO.
How do I learn technical SEO?
Learning about technical SEO isn't hard, it just requires time and effort. But having a basic understanding of it will help you to be on the same page as the SEO experts and developers that you work with.
Here are a few great resources to get you started:
Technical SEO can be hard to get into, but once you get the gist, it's more about staying up to date than having to learn new technical skills every couple of weeks.
Just like with content-focused SEO, technical SEO changes with algorithm updates and industry changes, so being aware of current standards will ensure your website and content strategies are relevant.
Keep your knowledge fresh by paying attention to algorithm updates, search engine best practices, and SEO news.
Building a content strategy with technical SEO
Any good content strategy should include technical SEO considerations. Without any technical SEO at all, your content doesn't stand a chance.
That doesn't mean you have to take it on by yourself. In fact, having a team or even just a couple of dedicated experts can make sure that the technical SEO strategies that you use are right for the website and content you want to build.
Start by finding someone who can work with your organic content goals and has proven knowledge when it comes to technical SEO. It's easier to build an optimized site from the ground up than to fix technical SEO problems on an established website, so starting out strong can give you a healthy boost.