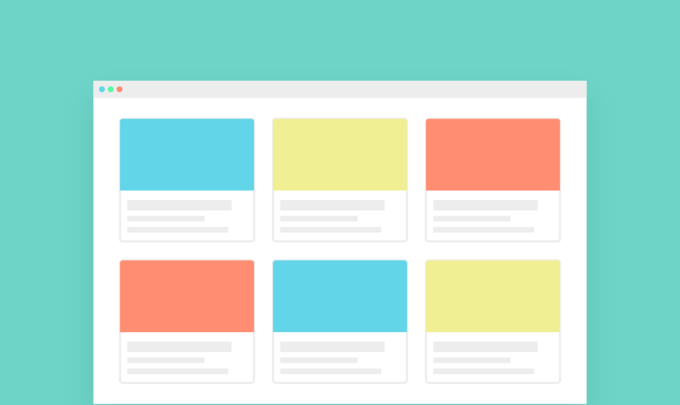 Often, when someone writes a blog, they publish it, share it on social, and then forget it ever existed.
A good content strategy should help you to use your content in a variety of different ways so that you can maximize the benefits you get from it. From emails and infographics to microblogs and PDFs, there are a ton of ways for you to repurpose your work without having to worry about duplicate content issues.
In this post, I'll break down some of the options you have for reusing your content and how to pick which pieces to work with.
Jump to:
Which SEO content should I repurpose?
Ideally, you should either work with a piece of content that has brought in a significant amount of organic traffic or a piece that is part of a larger campaign.
A past blog post that brings in a lot of traffic has proven its worth and demonstrated that users find value in the content. It's a safe bet for repurposing efforts because you already know that it's engaging and useful.
You can find out which of your pieces bring in the most readers using Analytics.
A blog post that is part of a larger marketing campaign may not have the numbers to back it up, but smart promotion and internal linking could change that relatively quickly. For example, you can drive traffic to the piece through emails, backlinks, social promotions, and more, which may affect how it ranks in SERPs.
An existing blog post is best for those who are just trying to make the best of the content they have. A new blog post works best for those who are planning a new, targeted campaign for a product, service, or another initiative.
READ MORE: How to update evergreen content
How do I repurpose SEO content?
Repurposing doesn't necessarily mean rewriting. You can use your content in many different ways while still following Google's best practices.
Depending on your readers and the topics that you write about, some options may work better for you than others.
Some of the most popular repurposing methods include:
Marketing emails
Downloadable guides and whitepapers
Infographics
Microblogs
Link building campaigns
Print material
READ MORE: How often should I update SEO content?
1. Marketing emails
This is one of the simplest ways to reuse SEO content, but for it to work, you need to have email subscribers.
Simply slot a value-add email into your drip campaign that links to the blog post that you picked and analyze its performance.
This provides useful content to your users while driving traffic to your blog and bringing in potential conversions. Plus, it helps to give your subscribers a break from promotional emails and offers them something free and informational instead.
2. Downloadable guides and whitepapers
Have a published guide or whitepaper that performs well? Turn it into a well-designed PDF and add a popup to your landing page so that users can download it.
This can be useful for longer content that helps users to navigate a complicated process or an FAQ. Think step-by-step guides, how-tos, or instructions.
Don't have a guide in your top-performing post? That's OK. Consider adding a section in if possible, and then creating a whitepaper that expands on it.
For example, in this post, I could potentially add in a section about how to use Analytics to find your best-performing content and then expand on the instructions in a guide that I'll offer as a PDF.
3. Infographics
Don't worry, you don't have to be a designer to create an infographic. There are all kinds of free templates and platforms out there for you to use.
Personally, I use Microsoft Publisher when I need to make any kind of graphic, but it's not a very popular choice. You can also use Pablo for small graphics and social posts, or something more sophisticated like Canva (they have a 30-day free trial), or Piktochart (they have a free version).
To repurpose a blog into an infographic, just take the content (or even just sections of it) and plug it into a visually pleasing format. You can make a big infographic with charts and additional info, like statistics or graphs, or you can make a simple one that includes some basic tips or advice.
Share it on social, post it as a separate blog, and make it so that others can embed the content in their posts. Just make sure it's clearly branded so you always get credit for your work.
4. Microblogs
Honestly, I love microblogs. They're short, cute, and extremely useful for both readers and writers. My approach to writing microblogs is to look in Search Console to see what queries are bringing in traffic. Often, you can find specific questions that you have answered in a more general piece.
Once you have pinpointed the questions that are bringing in traffic to your best-performing pieces, choose one that you can expand on and write a post about it.
It's that simple.
A microblog should be 500 words or less and answer a specific question or define a specific term. These are great for queries that you get a lot of and help readers to find an answer quickly, instead of having to search through a giant piece of writing.
5. Link building campaigns
Link building can be a lot of work for little return, but it has the most potential when the content you want others to link to has already shown its value.
Find your most popular piece, research others who have either written or shared similar things, and write personalized, targeted messages to them. Don't send generic linking requests — no one likes them.
6. Print material
Not all businesses use print material, but for those that have both an online and print presence, repurposing can save time and money.
I've used digital content in charity campaigns that I repurposed into flyers, print ads, and pamphlets for their in-person events.
For example, I created a digital flyer to send to long-term food bank volunteer email subscribers and repurposed it as a printed flyer for the holiday season to hand to one-time volunteers.
Make your content work for you
Don't make the mistake of undervaluing what a content strategy can do for your business. Once you lay the foundation of a strong and healthy content presence, you can build on it by repurposing your best work in ways that won't get you in trouble with Google—all while bringing in new traffic and conversions.