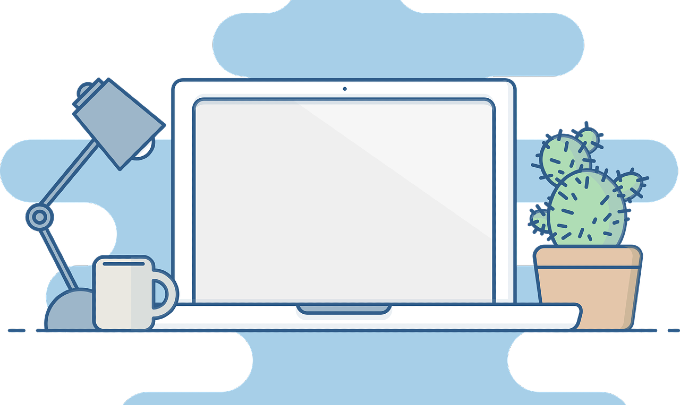 There was a time when everyone thought that robots were going to take over content writing jobs across the internet, making digital writers irrelevant. As we know, that didn't happen — or, it hasn't happened yet.
As search engines like Google continue to focus on high-quality content publishing practices, I find my two professional worlds colliding: print publishing and digital publishing.
For example, when I first started my writing career, style guides were primarily used for print publications. However, as digital publications grew in popularity and search engine algorithms started to target and boost high-quality content, digital style guides became more commonplace.
But, if you don't come from a publishing background, you may not know exactly what a style guide is or how to use one to improve your SEO strategy and edit your content. And that's why I wrote this guide.
Jump to:
What is an SEO style guide?
A traditional style guide is a document that lists the technical writing rules and guidelines that you want your publication to follow. For example, when to capitalize titles and whether to use serial commas and em-dashes.
An SEO (or digital) style guide is similar but lists rules specifically for digital publishing. For example, an SEO style guide should include best practices for:
In reality, a style guide can cover anything and everything when it comes to your house writing and editing rules. But it should be customized for the different types of content that you write and for each client or website you have.
READ MORE: Do I need individual meta descriptions for every page?
Why should I use an SEO style guide?
Part of writing high-quality content lies in its consistency. Spellings, headers, and CTA text should be uniform across your website — both for the visual appeal and the SEO benefits.
Most SEO best practices are similar for different pieces of content. For example, what should be an H2 in a blog is usually the same in an article or on a landing page.
When you create consistent, standardized rules to follow for content creation and building new web pages, it helps you to maintain a strong SEO strategy that maximizes your content creation efforts and gets you results.
Plus, it helps your writers, editors, and content overseers to create, edit, and publish content faster and with fewer errors, since everyone will be following the same rules and best practices.
Who should use an SEO style guide?
SEO style guides come in handy for:
Content managers and managing editors
In-house and freelance writers
In-house and freelance editors
Copywriters
Pay-per-click (PPC) specialists
Even web developers and programmers can benefit from SEO style guides to determine content hierarchy, standard CTA messaging, and more. While they aren't necessarily content producers or reviewers, they occasionally have to add additional elements to new pages like popup messages, buttons, and headers.
Even though not all of these roles focus on SEO, you still benefit from having consistency across your website. Since most SEO best practices mirror digital publishing best practices an SEO style guide helps to keep all of the content that you post up to snuff.
How do I make an SEO style guide?
Ideally, your SEO style guide should be flexible. Since best practices change with algorithms updates and industry innovations, your SEO style guide needs to be easy to edit and modify. A digital, master version that can be accessed by anyone who needs to see it works best.
Start making your SEO style guide by brainstorming and listing the SEO rules that you already follow. For example, how do you use headers and how do you typically handle links?
Write out your existing rules and then review your site content to determine where you think you need to make some decisions. For example, if you don't have standard button messaging, now is the time to create it.
When you come across new situations that don't have standard rules or best practices, add to your style guide and let everyone who uses it know that it's been updated.
Typically, you should review and update your SEO style guide at least once a year to make sure that it's in line with recent trends and search engine updates.
READ MORE: How often should I update SEO content?
Do I need an SEO style guide?
If you write, publish, or edit SEO content, then yes, you should have an SEO style guide.
If you're a freelancer or you work for a company with an established website, your client or employer may already have one. Make sure to ask before you start writing.