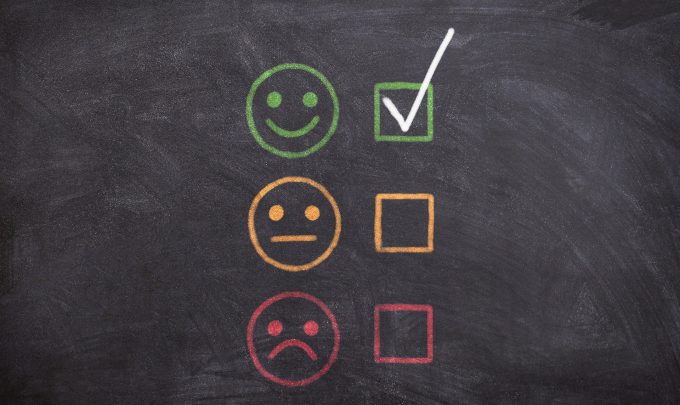 As a freelance SEO writer and editor, I've been asked to use a variety of content optimization tools. Some of the ones I've tried include Topic, MarketMuse, Surfer SEO, Clearscope, Frase, and a handful of others that aren't worth mentioning.
While they each do slightly different things, they share the same goals. Overall, editing managers and writers use them to:
Create better briefs
Improve SEO
Outrank competitors
Provide more direction to writers
After spending so much time in the trenches using different tools for different clients, I feel relatively confident saying that Clearscope is one of the best content optimization platforms on the market. That's why I'm going to walk you through how it works, how much it costs, and why it's so amazing.
And, just to be clear, I'm not getting paid to write this. I honestly just love this tool and can't recommend it enough.
Jump to:
What is Clearscope?
Clearscope is a content optimization platform that helps digital writers and publishers to improve the SEO of individual articles and blog posts.
It has a browser extension that integrates with Google Docs, allowing you to access the tool as you write. It will suggest a long list of keywords generated from the topic you put in and competitor content in search results.
Not only will it suggest which keywords you should include in a piece, but it also tells you:
What your primary and secondary keywords are (and suggested density)
Which keywords are typically found in headings
How long your article should be
The overall grade of the piece based on your keyword usage
Once of the best things about Clearscope over other tools is that a lot of the suggested keywords are relevant and usable. I typically have no problem hitting an A++ grade without keyword stuffing or jeopardizing the quality of my work.
How does Clearscope help SEO?
All content optimization tools aim to improve your site's SEO performance. But not all of them actually do it well.
For example, Surfer SEO is, in my humble opinion, one of the worst tools out there. In my experience, it promotes keyword stuffing and completely misses out on contextual search opportunities. I found it really hard to strike a balance between high-quality writing and hitting the score my client wanted me to because the two were in direct conflict with one another.
When I used it across multiple pieces, it promoted keyword cannibalization and made me warn my client that black hat SEO was a legitimate concern.
On the other hand, Clearscope is great for balancing primary and secondary keywords as well as offering suggestions that consider the context of the topic you're writing about. AND it doesn't just suggest individual words, it includes some phrases as well, which is super helpful.
Clearscope also reduces the amount of keyword research you need to do, because it does most of it for you. While I'd still suggest conducting preliminary keyword research and understanding your topic well enough to decide which keywords to use before you start writing, you can rely on Clearscope to provide you with good suggestions.
Of course, it's not perfect. Some keywords won't make sense for your piece and others will be too hard to work in as many times as Clearscope suggests. But it's meant to be a guide, not necessarily an instruction manual.
As an added bonus, it's a great tool for creating briefs for both internal and external writers since it tells you which keywords should be in your headings. This makes it easy to map out optimized H2s in writing templates.
Who should use Clearscope?
Clearscope is a really great content tool for:
Content managers and directors
Managing editors
Freelance writers
Writers who are new to SEO
SEO specialists and experts
Anyone who creates briefs
It's best for:
You probably won't benefit from Clearscope if:
You don't produce SEO content often
SEO isn't a priority for your company or clients
You prioritize Google over readers
You want an SEO tool that does the work for you
While Clearscope does provide you with keywords, it isn't one of those tools that will write your content for you. It's meant to be a tool that supports your content initiatives as opposed to creating them.
Other tools, like MarketMuse go more in-depth, but when I tried it out, it still didn't integrate with Google Docs, making the process jilted and cumbersome.
How much does Clearscope cost?
Clearscope starts at $170 a month.
I know. I purposely saved this section for last because I needed you to see how great it is before the pricetag gave you a heart attack.
Clearscope is expensive. So expensive that it's not realistic for independent contractors to pay for it themselves unless they know they'll be getting their money's worth.
Instead, your best bet as a freelance writer is to get your bigger clients to pay for a subscription. That way, they can use it for multiple writers and they own the license.
If you own a company instead, or you manage a content team, try fitting it into your content budget. Not only will it help your internal and external writers to create better content, but it also has the potential to astronomically boost your organic search performance when used correctly.
That additional traffic will translate to more organic conversions, impressing higher-ups and giving you a chance to build a robust and impactful SEO strategy.
So, do you need Clearscope?
Maybe, maybe not. If you have the budget and SEO is a priority for your clients or company, it's definitely worth considering. Before you commit to a plan, request a demo to make sure it's a fit for your team and goals. That way, you won't be dishing out a high monthly fee if you aren't 100% certain it's the right platform for you.